Changes to the Debit Card Program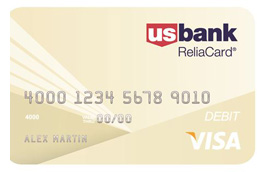 HADC has entered into a partnership with US Bank to operate our HCV Visa Prepaid Card program beginning July 1, 2015. All of the current JP Morgan Chase debit cards will remain active until the balance on the cards has been exhausted. For more information, please see our Frequently Asked Questions available at this link. All eligible participants should be receiving their cards before July 5, 2015.
Avoiding Common Lease & RTA Mistakes
Incomplete Request for Tenancy Approvals (RTAs) can delay the scheduling of inspection by nearly three (3) days. Delays in inspections result in delays to how soon participants can move into their unit.

The most common mistakes found are:


Missing signatures
Incorrect utility information
Trash is not listed as the owner's responsibility
Rent and lease dates that do not match the contract
To expedite inspections and the lease-up process, make sure RTAs and required owner documents are double-checked for completeness and accuracy before they are submitted to the HADC.
As of June 19th, the HCV lobby is no longer open to the public on Fridays. Please see the new hours of operation below:

Monday – Thursday: 8:00 AM to 4:00 PM
Friday – Sunday: CLOSED
HADC Presents to Leadership DeKalb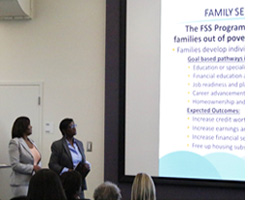 On June 5, our Family Self-Sufficiency (FSS) Coordinators, Virginia Mason and Dacia Dickey, were invited to attend Leadership DeKalb's Capstone presentations. The FSS Program is committed to providing the opportunities that are needed to lift families out of poverty and into the economic mainstream. The FSS Coordinators presented various ways that they work to assist HCV participants - both individuals and families – in developing and achieving the goals that will lead them to self-sufficiency.
LINK HERE

for more information on the FSS Program.
Homeownership Opportunities Available Now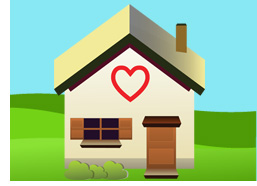 HADC's affiliate, the Housing Development Corporation of DeKalb (HDC), is offering seventeen (17) renovated homes for sale to families who qualify for the Neighborhood Stabilization Program (NSP). This is a perfect opportunity for a qualified homebuyer to get 22%, or up to $25,000, in down payment assistance towards their home purchase.

As we round up National Homeownership Month, you are cordially invited to attend DeKalb County's Grand Homeownership Fair on Saturday, June 27 from 11 a.m. - 3 p.m. at Stonecrest Mall, 2929 Turner Hill Road, Lithonia, GA 30038. This event is specifically targeted to individuals whose annual household income falls within the 50% AMI HUD Income Limits bracket. HDC has already renovated 7 single family homes, and is in the process of renovating ten (10) more homes in Stone Mountain for sale at affordable prices! There will be plenty of information regarding the eligibility requirements for these homes at the Homeownership Fair. LINK HERE for more information.
Financial Coaching for HCV Participants
The HADC is now offering hands-on financial coaching and education for participants to set and achieve specific and attainable goals to build a stronger financial future. Examples of goals include building credit, reducing debt, budgeting and spending plans, and asset building goals.

Clients that participate in financial coaching will have the opportunity to:
Work one-on-one with a Financial Coach and attend education workshops.
Identify ways to make your money work harder and smarter.
Reduce the stress and anxiety of money management.
LINK HERE to complete a Statement of Interest.