Family Needs Assessment and Customer Service Survey

Thank you to all who participated in the Family Needs Assessment and Customer Service Survey. This vital information will help us better understand the type of assistance that our families need and what additional resources we need to look into, as well as how we can continue to improve the level of service that we provide to our customers.

HADC and First Step Staffing and Benefits invite you to attend an orientation that will provide temporary employment opportunities. An orientation will be held in the HADC Training Room at 750 Commerce Drive on Nov. 1st at 1:00 p.m. for those ready to work and change their lives for the better. There will be 12 slots open during each orientation with HADC voucher holders having priority in regards to job placement.

HADC voucher holders:
Will be able to begin working as quickly as the following day
Must pass a drug test
Must provide two forms of identification
(valid ID and social security card preferred)
Must bring current resume
To register, please email FSS@Dekalbhousing.org with your full name and desired orientation date. Space is limited so register today!
After School Programs for Youth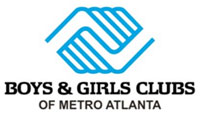 To help kids and teens reach their full potential, Boys & Girls Clubs of DeKalb County provides after school programs throughout the school year for youth, age 5-18. Many of the clubs offer transportation from the school to the club.

Some clubs currently have openings for teens, age 13 and older. There is a one-time registration fee of $50.00 for the school year as well as a summer camp costing $150.00 for the entire summer. If you're interested in getting your teen involved, please reach out to the individual clubs to check availability, as it is on a first come first serve basis.

Link here to find a list of local Boys & Girls Clubs.
Financial Coaching Available to HCV Participants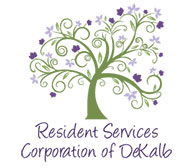 HADC's affiliate, Resident Services Corporation, offers HCV participants hands-on financial coaching and education to help you build a stronger financial future. Our Financial Coach provides FREE coaching services to help you achieve your goals. Goals may include building credit, reducing debt, budgeting/spending plans, and asset building. Financial coaching participants should have a stable income and be ready for the next steps.

Financial coaching offers you the opportunity to:
Work one-on-one with a Financial Coach
Identify ways to make your money work harder and smarter
Reduce the stress and anxiety of money management
To access this valuable resource, please email the Financial Coach at financialcoach@residentservicescorp.org or call 404-270-2593 to discuss your financial goals.