New Income Reporting Policy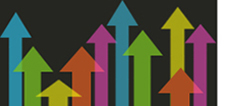 Effective November 1, 2017, all families will be required to report changes in income as a result of new income. The change must be reported within 10 business days of the date the change takes effect. All families will receive a rent adjustment to include the new income.
Your Success Story Could be Featured in Family Times!
Have you, your children, or a member of your household accomplished a goal or achieved a milestone that you would like to share with us? If so, we want to learn more! We may use your story in Housing Authority of DeKalb County publications, testimonials, or for

follow-up

stories.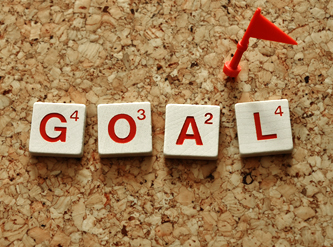 Some examples of success:
High school graduation
College graduation
Enrolling in college
Starting a business
Buying a home
Getting a new job or a promotion
Reaching a personal goal
Making the Honor Roll
Improving your credit score
Improving your health or wellness

Tell us more!
You can submit your story, or request more information by emailing Katherine Cole at katherine.cole@dekalbhousing.org.
Request for Tenancy Approvals (RTA's)
Submitting a Request for Tenancy Approval (RTA) packet is an essential step in approving a unit to receive rental assistance. The RTA provides the information HADC staff needs to determine if the requested rent is affordable and reasonable, and to schedule an inspection. If the RTA is received incomplete or the unit is not inspection ready, it causes delays in processing. The more families and landlords know about the RTA, the more likely they are to avoid these delays.
RTA Instructional Video


To help families and landlords learn more about the RTA process, HADC staff created a video – Navigating the Request for Tenancy Approval (RTA). The video details how to complete and submit an RTA, and answers frequently asked questions. Link here to access the RTA video or go to https://youtu.be/DmEA5XDHkb8.
Halloween Safety Tips!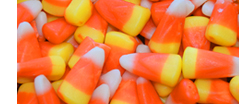 Whether it's dressing up, going to parties, or

trick-or-treating,

Halloween is a fun and exciting holiday for kids. As the big day approaches, please consider these safety tips from the American Academy of Pediatrics about costumes and trick-or-treating:
Ensure that costumes are short enough to prevent tripping, entanglement or contact with flame and consider using reflective tape for greater visibility.
Because masks can limit or block eyesight, consider non-toxic makeup and decorative hats as safer alternatives. Test makeup on a small patch of skin to ensure there are no unpleasant surprises on the big day.
Review with children how to call 9-1-1.
Obtain flashlights with fresh batteries for all children and their escorts.
If your older children are going alone, plan and review the route that is acceptable to you and agree on a specific time when they should return home.
Only go to homes with a porch light on and never enter a home or car for a treat.
Wait until children are home to sort and check treats to ensure they are safe.
Link here to see the full list of safety tips from American Academy of Pediatrics.
United Way of Greater Atlanta
2-1-1 Critical Needs Guide and Resources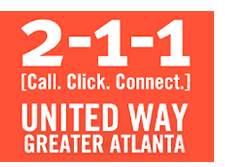 The United Way of Greater Atlanta "brings together people and resources to tackle complex issues and drive sustainable positive change to help our community thrive." United Way offers valuable resources to individuals and families in need. The Call Center is available 24 hours a day, 7 days a week, 365 days a year. Dial 2-1-1 to connect with community-based resources. The United Way also publishes a Critical Needs Guide, which provides a listing of services and service providers in the metro Atlanta area. You can link here to access the guide. Individuals can also find programs and services on the "Need Help?" page of their website, www.unitedwayatlanta.org.

HADC's Community Resources and Service Providers Resource Directory can also be accessed on our website using the Resource Directory link located at the bottom left of all HADC website pages (adjacent to the Contact section). The directory includes links to assistance for benefits and resources including crisis/mental health, disability/special needs, early education/childcare, employment, financial capability, health/wellness, housing, legal, family, transportation, and more. Link here to access HADC's Resource Directory.
Connect to Your Community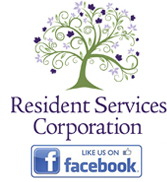 With Resident Services
Stay in touch with your community by following the Resident Services (RSC) page on Facebook! The RSC Facebook page is an excellent source to keep you informed about upcoming events such as job fairs, employment training, and community resources. You can also find your weekly source of motivation to keep you on your path to self-sufficiency. Our aim is to share as many resources as possible so you can reach your goals. Link here to follow RSC on Facebook!