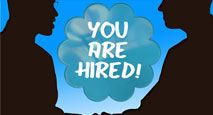 Effective July 1, 2017, all families will be required to report all new employment from every adult household member to their caseworker within 10 business days from the start of new employment. All families who start new employment will receive a rent adjustment to include the new income when determining the family's rent amount.
Have you, your children or a member of your household achieved a milestone that you would like to share with us? If so, we are interested in learning more about the successes of our families that we may be able to use in publications, testimonials, or for follow up stories. Some examples of successes would include: you or your child graduating high school or beginning to attend college, sporting event achievements, making the honor role, getting an excellent job, becoming a homeowner, or significantly improving your credit score. The best stories may result in the creation of short videos and or articles that we would include in HADC's newsletters or other media. LINK HERE if you are interested in sharing your successes with us!

Inspection – Tenant Fail Item Review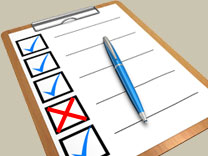 In order to improve consistency in our inspections, we are working on developing a list of failed inspection items that would be considered "Tenant" fail items. If there are items that you do not agree with, please email Mike.Eddins@dekalbhousing.org.
Missing outlets and switch covers
Missing door knobs
Wall/door/cabinet damage – holes, missing hardware, graffiti
Housekeeping – carpet cleaning, floor cleaning, stove cleaning
Broken windows
Smoke detector batteries
Mildew on tub, shower walls or ceiling in the bathroom
Broken or missing light globes
Car parked off pavement in the yard
Unregistered or inoperable vehicles
Garbage in the yard
Unmaintained yard
Additionally: if there are inspection issues at the property resulting in the issuance of multiple citations by DeKalb County Code Enforcement, we may propose to terminate the family's voucher or terminate the property owner's contract and ban the unit from participating in the program in the future.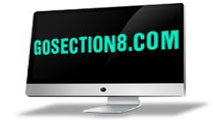 The HADC is now encouraging all of our property owners to list their properties on the listing service, www.gosection8.com. This site is intended to provide a better service to both our property owners and our families.
Homeownership Voucher Program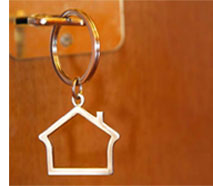 HADC's HCV Program collaborates with Resident Services to assist HCV participants in qualifying for HADC's Homeownership Voucher Program, which offers a mortgage subsidy to HCV participants currently receiving rental assistance. To be eligible for the program, participants must be enrolled in the Family Self-Sufficiency Program, have an annual earned income of at least $25,000, and be in good standing. In addition, participants must work with Resident Services to complete financial education and homeownership readiness classes, including both pre-purchase and post-purchase counseling, to prepare for homeownership responsibilities. For more information on eligibility for HADC's Homeownership Program, please LINK TO the Resident Services website or email us at homeownership@dekalbhousing.org.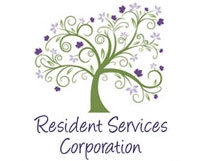 Stay in touch with your community by following the Resident Services page on Facebook! It's an excellence source to keep you informed about upcoming events such as job fairs, employment training, and community resources. You can also find your weekly source of motivation to keep you on your path to self-sufficiency. Our aim is to share as many resources as possible so you can reach your goals as soon as possible. LINK HERE to follow RSC on Facebook!