How can we help?
Our programs help educate and build soft skills for participants to become more self-reliant and lessen their dependence on governmental assistance.
Services to Help with What You Need Most
HADC affiliate, Resident Services Corporation, partners with a variety of partners who can work with your family to achieve your goals. Through these services and programs, we can help you:
Increase Your Earning Power
Find employment, start a business or advance in a job. Learn about career opportunities, training programs, workshops and classes.
Achieve Economic Independence
Build wealth and decrease your reliance on subsidy. Learn about what it takes to own a home, prepare a budget, increase financial literacy, increase savings AND MORE.
Improve Academic Achievement
Engage in programs for both youth and adults to help you advance your education. Learn about financial aid, scholarships, GED, youth programs AND MORE.
Enhance Your Quality of Life
Access resources to remain compliant with the HCV Program or access other supportive services. Gain assistance with understanding your lease, reduce barriers or access other supportive services.
Contact a member of the Resident Services Special Programs team to register for the next informational session. Link here to email Resident Services at FSS@dekalbhousing.org.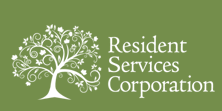 HCV Call Center
404-270-2500
Mon-Thurs:
8 a.m. – 4 p.m.
Friday:
8 a.m. – 12 p.m.
HCV Lobby
Mon-Thurs:
8 a.m. – 4 p.m.
Closed on Fridays


Program Update:
Initial Voucher Term Now 60 Days
Effective October 1, 2018, the initial voucher term will be 60 days for vouchers issued during intake and the move process. The participant must submit a Request for Tenancy Approval within the 60-day period unless HADC grants an extension.
Break It Down:
Housing Quality Standards (HQS)
Participant Responsibilities:
The participant is responsible for correcting the following HQS deficiencies:
Tenant-paid utilities not in service
Failure to provide or maintain participant-supplied appliances
Damage to the unit or premises caused by a household member or guest beyond normal wear and tear. "Normal wear and tear" is defined as items which could not be charged against the tenant's security deposit under state law or court practice.
Landlord Responsibilities:
The landlord is responsible for all HQS violations not listed as a family responsibility above, even if the violation is caused by the family's living habits (e.g., vermin infestation). However, if the family's actions constitute a serious or repeated lease violation the landlord may take legal action to evict the participant.
Resources:
Workforce Wednesday for Job Seekers
WorkSource DeKalb can help jobseekers overcome barriers to employment and education by connecting you directly with eligible training providers and employers.

Adult and youth jobseekers are invited to attend WorkSource Dekalb's Workforce Wednesday on Wednesday, January 30, 2019 – where you will have an opportunity to learn about WIOA eligibility requirements, high-demand careers and free industry recognized occupational training to prepare you for your dream job!

Register online to attend Workforce Wednesday. The event will be held from 10 a.m. to 1 p.m. at the Greek Orthodox Cathedral, located at 2500 Clairmont Road, Atlanta, Georgia 30329.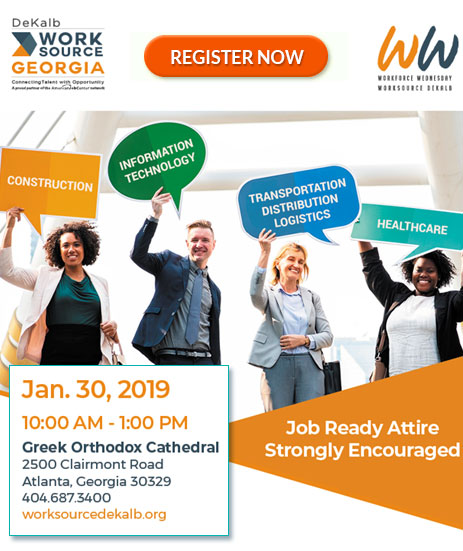 Where Can You Find WorkSource's Mobile Career Resource Center?
WorkSource DeKalb travels to local libraries, health departments, churches and other agencies/locations to provide assistance in job readiness and job search activities. The Mobile Career Resource Center is a 13-station, state-of-the-art fully-accessible computer lab. Residents have access to services including job search assistance, workshops, training, resume writing and interviewing tips. There are also opportunities to participate in on-line tutorials, take individual assessments and explore free training eligibility and options available through the Workforce Innovation and Opportunity Act (WIOA). Businesses also use the mobile unit for interviewing, training, pre-employment screenings or recruiting.
For more information, please contact (404) 687-3400 or link here to download a monthly calendar.
Success Lives Here:
Your Success Story Could be Featured Here!
Have you, your children, or a member of your household accomplished a goal or achieved a milestone that you would like to share with us? If so, we want to learn more! Your story may be featured in an HADC publication, as a testimonial, or for follow-up stories.
Some examples of success: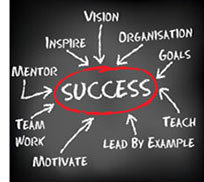 High School Graduation
Honor Roll
College Graduation
College Enrollment
Start a Business
Purchase a Home
New Job or Promotion
Achieve a Personal Goal
Improve Credit Score
Health and Wellness
Tell us more!
You can submit your story or request more information by emailing Katherine Cole at katherine.cole@dekalbhousing.org.