House a Hero: Ending Homelessness for Veterans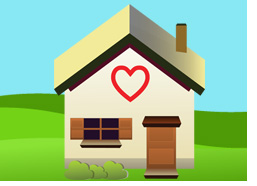 The HADC is proud to provide housing assistance to more than 500 eligible homeless veterans and their families.With over 600 vouchers in our Veterans Affairs Supportive Housing (VASH) Program, we have the largest HUD-VASH Program in the entire State of Georgia!

Created as a partnership between HUD and the Veteran's Administration, the VASH Program utilizes case managers at the VA and housing specialists at HADC to offer our veterans a wide range of services including outreach, clinical care, housing assistance, and ongoing case management. Thorough evaluation of this program indicates that this combined approach significantly reduces homelessness for veterans.

If you have a one or two-bedroom unit that is available for rent and would like to House a Hero, we invite you to contact Paul Posey or Victoria Hilliard from the VA, who will assist the vets in their housing search.

We appreciate your continued support and look forward to working with you!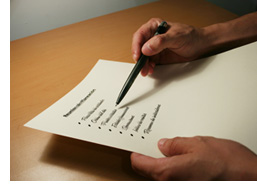 Housing Quality Standards (HQS) ensure that housing is decent, safe and sanitary. HQS standards apply to the unit as well as the building and premises.



TYPES OF INSPECTIONS
Initial/Move-in
Annual
Special/Complaint
Quality Control
ANNUAL INSPECTIONS
Conducted at least once every 24 months.
An adult must be present to allow the inspector access to the unit.
TOP 5 DEFICIENCIES CITED AT INSPECTIONS
Utilities not in service
(More than 20% of all first-time inspections never happen because of this.)
Non-working or missing smoke detectors improperly working or missing, broken or loose
Missing, broken or loose electrical switch or receptacle covers
Improperly working electrical receptacles and switches
Entry doors not secure, improper lock or not weather tight
WHAT YOU CAN DO PRIOR TO INSPECTION
Remind tenants of upcoming inspections.
Schedule a walk-through with your tenants prior to inspection.
Review items that are commonly known to fail (see the list above).
INSPECTION RESULTS
PASS – Good until next year's annual inspection
No Entry – The unit will be considered to FAIL
FAIL – Re-inspection will be conducted in accordance with violation
Avoiding Common Lease & RTA Mistakes
Incomplete Request for Tenancy Approvals (RTAs) can delay the scheduling of inspection by nearly three (3) days. Delays in inspections result in delays in leasing up vacant units, which cost property owners money!

The most common mistakes found are:


Missing signatures
Incorrect utility information
Trash is not listed as the owner's responsibility
Rent and lease dates that do not match the contract
To expedite inspections and the lease-up process, make sure RTAs and required owner documents are double-checked for completeness and accuracy before they are submitted to the HADC.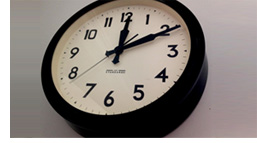 As of June 19th, the HCV lobby is no longer open to the public on Fridays. Please see the new hours of operation below:

Monday – Thursday: 8:00 AM to 4:00 PM
Friday – Sunday: CLOSED

For a quick response, please link to our website for a list of HCV Program contact information.