HADCs Elderly (62+) Project-Based Voucher (PBV) Program Waiting List is Currently Open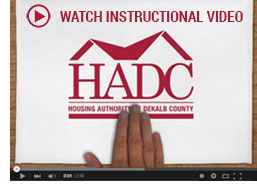 Under the Project-Based Voucher (PBV) Program, HADC refers families from our waiting list to the Elderly PBV Communities for owners to fill vacant units. Rental assistance is tied to a specific unit in a community contracted with HADC.

To be eligible to apply for the Elderly PBV Waiting List, all members of your household must be 62 years of age or older. Interested persons must apply by completing an online pre-application at www.dekalbhousing.org. Applicants will be selected for Elderly PBV Waiting List in the order of date and time received. Applicants will be referred to properties that have PBV assistance when units become available.

LINK HERE for Frequently Asked Questions (FAQs) about our Elderly (62+) Project-Based Voucher Waiting List Opening.
New Family Support Program available for HCV Participants – It's called Circles

Our new initiative, through our nonprofit affiliate, Resident Services Corporation of DeKalb, uses the Circles model. This community driven approach to solving poverty taps into families dreams and goals for a better life and provides additional motivation through the support of Allies. Families are matched with Allies who are community members willing to volunteer their time to assist families achieve their goals. Circles needs your help to continue our efforts to end poverty and help families in our community to thrive. If you are seeking volunteer opportunities to assist families moving toward self-sufficiency, please contact our Circles Coach, Virginia Mason, by email or calling 404-270-2644 for more information.

LINK HERE to learn more about the Circles model.
Payment Standards and Utility Allowances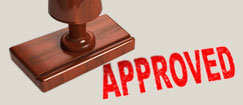 The payment standards and utility allowances for the Housing Choice Voucher Program have been approved and will be changing effective 2/1/2016 with all new contracts and 4/1/2016 for all annual recertifications. Link here to download the updated information.
Housing Quality Standards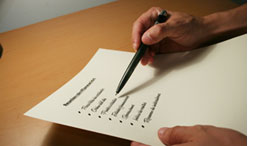 The Housing Choice Voucher Program Housing Quality Standards require that specific standards are met to ensure the health, safety and well-being of the participants of our program. Frequently failed exterior items that are seen by Inspectors, neighbors or community partners may require property owners to make external repairs to the units.

Examples of frequently failed exterior items are:
Car parked off pavement in the yard
Unregistered or inoperable vehicles
Garbage in the yard
Unmaintained yard
Please join us in ensuring the best quality of life for participants and communities by addressing any of the above issues.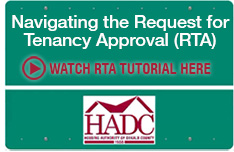 An RTA processing tutorial is now available online.

Additional RTA updates:
Landlords and tenants will now be notified via email when the RTA has been denied.
It is important for both landlord and tenant to provide an active email address.
All RTAs will require a model (unexecuted) lease.
The unit must be move-in ready.
All leases must be received two business days after the unit passes inspection. Failure to submit the lease and contract within this time frame may result in a cancellation of the RTA.