Inspection – Tenant Fail Item Review
In order to improve consistency in our inspections, we are working on developing a list of failed inspection items that would be considered "Tenant" fail items. If there are additional items that you would want the Housing Authority to consider "Tenant" fail items, please email Mike.Eddins@dekalbhousing.org.
Missing outlets and switch covers
Missing door knobs
Wall/door/cabinet damage – holes, missing hardware, graffiti
Housekeeping – carpet cleaning, floor cleaning, stove cleaning
Broken windows
Smoke detector batteries
Mildew on tub, shower walls or ceiling in the bathroom
Broken or missing light globes
Car parked off pavement in the yard
Unregistered or inoperable vehicles
Garbage in the yard
Unmaintained yard
Additionally: if there are inspection issues at the property resulting in the issuance of multiple citations by DeKalb County Code Enforcement, we may propose to terminate the family's voucher or terminate the property owner's contract and ban the unit from participating in the program in the future.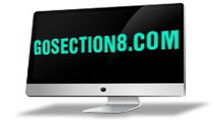 The HADC is now encouraging all of our property owners to list their properties on the listing service, www.gosection8.com. This site is intended to provide a better service to both our property owners and our families.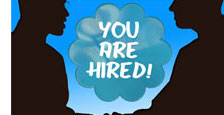 Effective July 1, 2017, all participants will be required to report all new employment from every adult household member to their caseworker within 10 business days from the start of new employment. All families who start new employment will receive a rent adjustment to include the new income when determining the family's rent amount.