We need your help to provide services that impact the lives of low-income families and help to break the cycle of poverty.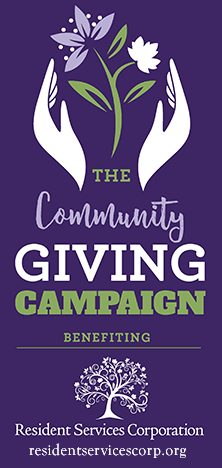 HADC and its 501(c)3 nonprofit affiliate, Resident Services Corporation (RSC), are building a network of providers working to break the cycle of poverty. RSC offers HCV participants programs to help educate and build soft skills to become more self-reliant and break away from their need for public assistance.
How you can help us.
Donations from philanthropic individuals and foundations are vital to our work! Be a part of positive change by supporting programs that directly underpin the economic stability, health, and well-being of the individuals and families HADC serves.
Why Donate?
We are working to tackle big issues in our community by supporting programs to assist families with resources they need to become self-sufficient and by working with the broader community to create solutions for the challenges of generational poverty. Link here to make a donation online. Your donation, no matter how small, is appreciated!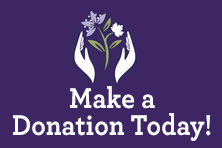 Fall Recipe: Apple Crisp

Ingredients
10 cups all-purpose apples, peeled, cored and sliced
1 cup white sugar
1 tablespoon all-purpose flour
1 teaspoon ground cinnamon
½ cup water
1 cup quick-cooking oats
1 cup all-purpose flour
1 cup packed brown sugar
¼ teaspoon baking powder
¼ teaspoon baking soda
½ cup butter, melted
Directions
1. Preheat the oven to 350 degrees Fahrenheit.
2. Place the sliced apples in a 9x13 inch pan.
3. Mix the white sugar, 1 tablespoon of flour and ground cinnamon together, and sprinkle over the apples. Pour the water evenly all over.
4. Combine the oats, 1 cup of flour, brown sugar, baking powder, baking soda and melted butter together. Crumble evenly over the apple mixture.
5. Bake at 350 degrees Fahrenheit for 45 minutes.
Go Section 8
List Your
Properties Here!
The Housing Authority of DeKalb County is now encouraging all our landlords to list their properties on the listing service, www.gosection8.com. This site is intended to provide better service to both our landlords and particpants.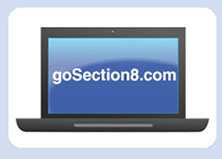 HADC Landlord Advisory Board:
Why I Serve?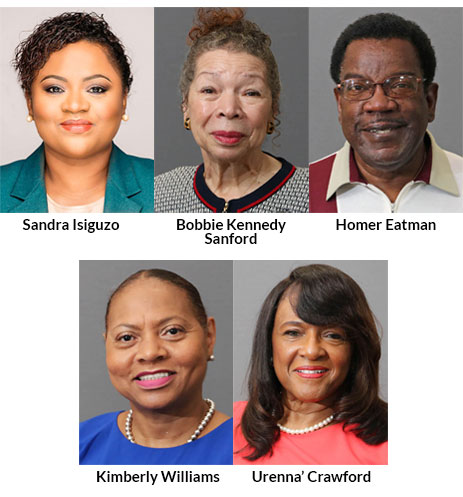 "I serve in my capacity as a Residential Real Estate Broker because I know that strategic insight, open-ended dialogue and honest feedback amongst housing providers, financiers and stakeholders is key to successfully providing housing solutions for all of DeKalb county."
— Sandra Isiguzo
"To whom much is given, much is required."
— Bobbie Kennedy Sanford
"I serve to 'receive' and 'disperse' information obtained from the HADC to my community, thereby making DeKalb County a desirable place to live." — Homer Eatman
"I want to provide solutions to make processes, protocols, and technologies more efficient and effective for tenants, landlords, and HADC!"
— Kimberly Williams
"I serve because as Steve Maraboli said, 'A kind gesture can reach a wound that only compassion can heal.'"
— Urenna' Crawford
The role of the Landlord Advisory Board (LAB) is to provide feedback regarding HADC policies and to stay informed about the HCV program and their rights and responsibilities.
Break It Down:
Resident Assistance Demonstration (RAD)
The Rental Assistance Demonstration (RAD) was authorized by Congress under the Department of Housing and Urban Development (HUD) appropriations act. RAD seeks to preserve public housing by allowing PHAs and owners of other HUD-assisted properties to convert units from their original sources of HUD financing to project-based Section 8 contracts.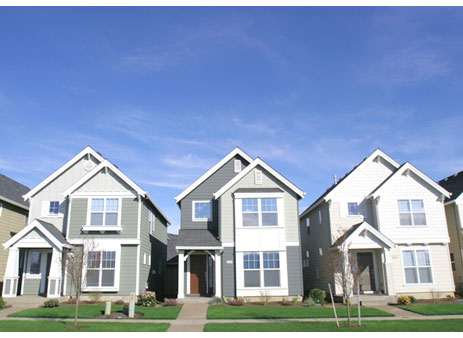 Five Things You Should Know About RAD:
RAD allows PHAs to leverage public and private debt and equity for reinvestment in public housing stock. This is critical given the $25.6 billion backlog of needed public housing capital improvements.
RAD units move to a Section 8 platform with a long-term contract that, by law, must be renewed. This ensures that units remain affordable to low-income households.
Residents pay 30% of their income towards rent and maintain the same basic rights as those in the public housing program.
RAD maintains public stewardship of the converted property through clear rules on ownership and use.
RAD is cost-neutral and does not increase HUD's budget. The program shifts units from public housing to a project-based Section 8 program so that providers may leverage private capital markets for capital improvements.
For more information, visit https://www.hud.gov/RAD.
Owner Portal:
New Online Resource for Landlords


The Housing Authority of Dekalb County is pleased to announce that we have rolled out a new and improved online resource designed specifically for our landlords. This new website has replaced the existing "landlord portal" with a brand-new, completely re-designed website intended to address all your needs as a landlord participating in the Housing Choice Voucher program. You are now able to:
| | |
| --- | --- |
| • | Review and update your contact information. |
| • | View payment transactions on your ledger. |
| • | View your unit information. |
| • | View unit inspection results. |
| • | View and obtain contact information for the specialist currently serving each of your tenants. |
HADC is dedicated to making your experience as a landlord participating in the HCV program as smooth as possible. We hope this new tool will assist in achieving that goal.
Access forms and information for properties under contract with HADC.


Success Lives Here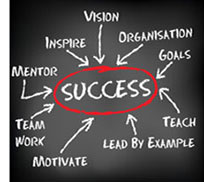 Do you have a Housing Choice Voucher (HCV) Program success story that you would like to share with us? If so, we want to learn more! We may use your story in Housing Authority of DeKalb County (HADC) publications, testimonials, or for follow-up stories. We may also include your story as an article in Landlord Lines!
Examples of success:
| | |
| --- | --- |
| • | Positive experience you had (or are having) with the HCV Program, HCV Program Participants (your tenants), and/or HADC staff. |
| • | Tips that have helped improve your overall experience as an HCV landlord. |
| • | Creative things you tried that worked. |
| • | Please do not include the unit address or names of participants with your submission. |
Forum of Support
Your success stories can help other HCV landlords and the HCV Program! To submit your story or request more information, please email Katherine Cole at katherine.cole@dekalbhousing.org.