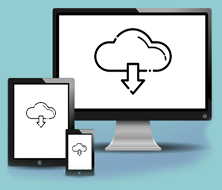 Five Apps and Programs to Help You Stay Organized
1. Things – helps you get things done with task-management and list-making for the digital age.
2. RescueTime – tracks how you spend your time on the computer, and helps you stay on-task.
3. Freckle – provides time, budget, and productivity breakdowns for projects and team members.
4. Any.do – helps you manage your work/life demands by organizing your day.
5. Google Keep – offers simple and convenient note-taking on-the-go.
See links for information about programs and apps that can help you stay organized and be productive.
Go Section 8
List Your
Properties Here!
The Housing Authority of DeKalb County is now encouraging all our landlords to list their properties on the listing service, www.gosection8.com. This site is intended to provide better service to both our landlords and families.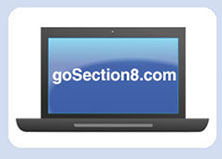 Policy Update:
An Annual Recertification Packet Must Be Submitted with Notice to Vacate Requests
An Annual Recertification Packet must be submitted with all Notice to Vacate (move) requests received on or after July 1, 2018. Link here to download a Notice to Vacate Packet. Notice to Vacate requests can be submitted to NoticetoVacate@dekalbhousing.org
New Online Resource for Landlords

The Housing Authority of Dekalb County is pleased to announce that we are rolling out a new and improved online resource designed specifically for our landlords. This new website will replace the existing "landlord portal" with a brand-new, completely re-designed website intended to address all your needs as a landlord participating in the Housing Choice Voucher program. When live, you will be able to:
| | |
| --- | --- |
| • | Review and update your contact information. |
| • | View payment transactions on your ledger. |
| • | View your unit information. |
| • | View unit inspection results. |
| • | View and obtain contact information for the specialist currently serving each of your tenants. Additionally, the new web interface will also contain copies of all HCV documents and forms you may need, available to download as you find necessary. |
Our intention is to have this new resource live and available for immediate use on or before August 1st, 2018. We will be emailing instructions to all existing landlords on how to access and sign up for the new web portal as soon as it's live so please keep a lookout for that email (checking all your folders including your spam folder).

HADC is dedicated to making your experience as a landlord participating in the HCV program as smooth as possible. We hope this new tool will assist in achieving that goal.
Break it Down:
Project-Based Vouchers
The Project-Based Voucher (PBV) Program allows Public Housing Authorities (PHAs) to attach a portion of their allocated Vouchers to specific units. These units are identified in a Housing Assistance Payment Contract with the landlord. Unlike tenant-based Vouchers, which can be transferred to different units, PBV assistance is attached to the unit. Therefore, if a family vacates a PBV assisted unit without receiving a tenant-based Voucher they would lose their assistance. HADC currently has 954 PBV and PBV-RAD (Rental Assistance Demonstration) units located across several properties in DeKalb County. Learn more about HADC programs by linking below.


Success Lives Here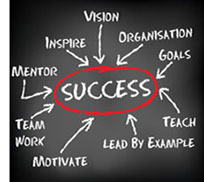 Do you have a Housing Choice Voucher (HCV) Program success story that you would like to share with us? If so, we want to learn more! We may use your story in Housing Authority of DeKalb County (HADC) publications, testimonials, or for follow-up stories. We may also include your story as an article in Landlord Lines!
Examples of success:
| | |
| --- | --- |
| • | Positive experience you had (or are having) with the HCV Program, HCV Program Participants (your tenants), and/or HADC staff. |
| • | Tips that have helped improve your overall experience as an HCV landlord. |
| • | Creative things you tried that worked. |
| • | Please do not include the unit address or names of participants with your submission. |
Forum of Support
Your success stories can help other HCV landlords and the HCV Program! To submit your story or request more information, please email Katherine Cole at katherine.cole@dekalbhousing.org.