HCV participants cannot rent from relatives.

The Department of Housing and Urban Development (HUD) prohibits families receiving Housing Choice Voucher (HCV) Program assistance from renting from relatives. This means that a participant who rents a unit owned by a relative is in violation of the Family Obligations. The owner of the unit would also be in violation of the Housing Assistance Payment (HAP) Contract, and the Housing Authority could exercise remedies under the HAP contract including recovering any overpayments, suspending housing assistance payments, or terminating the HAP Contract.

HUD defines relatives as immediate family members including parents, children, grandparents, grandchildren, sisters, brothers, or any member of the assisted family.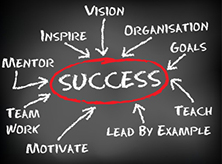 A Forum for Sharing Your Success
Do you have a Housing Choice Voucher (HCV) Program success story that you would like to share with us? If so, we want to learn more! We may use your story in Housing Authority of DeKalb County (HADC) publications, testimonials, or for follow-up stories. We may also include your story as an article in Landlord Lines!
Examples of Success
Forum of Support
Your success stories can help other HCV landlords and the HCV Program! To submit your story or request more information, please email Katherine Cole at katherine.cole@dekalbhousing.org.
Owner Portal as a Resource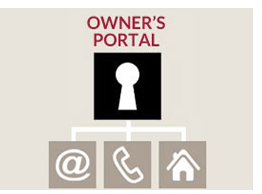 The Owner Portal allows owners and property managers to access important information and perform useful functions related to your Housing Choice Voucher assisted units. By accessing the Owner Portal, you can see unit holds and abatements along with the memo notes attached to these holds. You can also see payment history for all your units from the date your account was set up. This information can also be exported into excel. In addition, owners and property managers can update all account related information, such as address, phone number and email address. Banking information changes can be requested via Hapissues@dekalbhousing.org with an attached direct deposit form.
How to Access the Owner Portal
To access the Owner Portal, link here or access it from the HADC website. If you are not already registered for the Owner Portal and would like to register, follow this link to view the registration instructions. The registration code requested at setup is the "L" or "V" code that was provided at vendor setup. You will not have access to the portal until your vendor account is created. If you are currently registered, but forgot your username and/or password, click the "forgot password or username" link OR email ownerinfo@dekalbhousing.org to request that your account be reset.
Winter Energy Saving Tips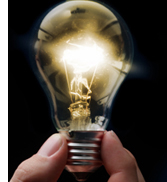 US Department of Energy
As the temperatures go down, there are simple steps you can take to help prevent your energy bills from going up. The US Department of Energy offers valuable steps owners and tenants can take to decrease their energy costs related to heating their homes. For the complete article, please visit: https://energy.gov/energysaver/fall-and-winter-energy-saving-tips. It is important for owners and tenants to communicate regarding the feasibility and/or appropriateness of implementing the below suggestions.

| | |
| --- | --- |
| • | Take advantage of heat from the sun by opening the curtains of sun-facing windows during the day and closing them at night. |
| • | Cover drafty windows with heavy duty plastic and/or insulated drapes. |
| • | Adjust your temperature down 10-15 degrees when you are asleep or away from the house, and consider installing a programmable thermostat. |
| • | Find and seal air leaks throughout the home. Visit the article for guides on finding and sealing air leaks. |
| • | Maintain your heating systems by scheduling service and replacing filters. Visit the article for guides on maintaining your heating system. |
| • | Reduce heat loss from the fireplace by closing the damper when a fire is not burning. |
| • | Lower your water heating costs by turning down the water heater temperature to 120 degrees Fahrenheit. |
List Your Properties Here!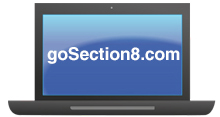 The Housing Authority of DeKalb County is now encouraging all our landlords to list their properties on the listing service, www.gosection8.com. This site is intended to provide better service to both our landlords and families.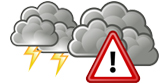 In the event of inclement weather, HADC will follow DeKalb County Schools/DeKalb County Government schedule.