Meet & Greet Sessions:
Our Professional Staff is Here to Help!
Housing Authority of DeKalb County (HADC) will host two Meet & Greet Sessions for Landlords and Housing Choice Voucher (HCV) Participants to discuss housing opportunities and concerns.

Landlord and Tenant Meet & Greet Sessions
TUESDAY, OCTOBER 8th
11:30 a.m. - 12:30 p.m. – VASH
4:30 - 5:30 p.m. – GENERAL
These Meet & Greet Sessions are Your Forums!
For more information or to RSVP, please email Sabrina Lockhart at sabrina.lockhart@dekalbhousing.org.
Space is limited. Reservations are on a first come, first serve basis.
GoSection8:
List Your Properties Here!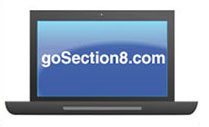 HADC encourages our landlords to list properties on the listing service, www.gosection8.com. This site is intended to provide better service to both our landlords and particpants.