Access the Owner Portal
for Forms and Information for Properties Under Contract with HADC.

• Review and update your contact information.
• View payment transactions on your ledger.
• View your unit information.
• View unit inspection results.
• View and obtain contact information for the specialist currently serving each of your tenants.
List Your Properties on Go Section 8!
HADC encourages our landlords to list properties on the listing service, www.gosection8.com. This site is intended to provide better service to both our landlords and particpants.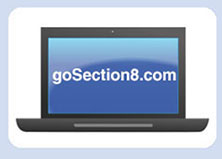 Link here for a complete list of HCV Program Contacts



HCV Call Center
404-270-2500
Mon-Thurs: 8am - 4pm
Friday: 8am-12pm

HCV Lobby
Mon-Thurs: 8am - 4pm
Closed on Fridays

www.dekalbhousing.org



HADC offices are

CLOSED TO THE PUBLIC

as a precautionary measure to prevent
the spread of the COVID-19 virus.

Please continue to check our website for updates.
HCV Housing Specialists will remain available via phone and email to assist participants. Link here for HCV Program Contacts.

April is Fair Housing Month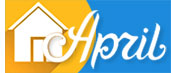 Each April, the U.S. Department of Housing and Urban Development (HUD) commemorates Fair Housing Month. On April 11, 1968, President Lyndon Johnson signed the Civil Rights Act of 1968, which was meant as a follow-up to the Civil Rights Act of 1964. The 1968 Act expanded on previous acts and prohibited discrimination concerning the sale, rental, and financing of housing based on race, religion, national origin, sex, (and as amended) handicap and family status. Title VIII of the Act is also known as the Fair Housing Act (of 1968).



Georgia's Fair Housing Act was passed to ensure all Georgians can compete for housing within their economic means on a fair and equitable basis.





Georgia Department of Community Affairs (DCA) is conducting a needs assessment and evaluation of current fair housing conditions in Georgia to identify prospective impediments to fair housing choices and to propose action steps to eliminate those barriers.



Did You Know?
Providers Must Make Reasonable Accommodations

The Fair Housing Act requires housing providers to make reasonable accommodations for persons with disabilities. A reasonable accommodation is a change in rules, policies, practices or services so that a person with a disability will have an equal opportunity to use and enjoy a dwelling unit or common space. Housing providers should do everything they can to assist but are not required to make changes that would fundamentally alter the program or cause an undue financial or administrative burden. Reasonable accommodations may be necessary at all stages of the leasing process including application, tenancy or to prevent eviction.

Reasonable accommodations are requested by applicants and participants of the Housing Choice Voucher (HCV) Program and either approved or denied by the Housing Authority. Applicants and participants can also request reasonable accommodations from their landlord. Examples of reasonable accommodations specific to the HCV Program include increasing the voucher (bedroom) size, approving relocation to an accessible unit, and adding a live-in aide. Request for Reasonable Accommodation forms are available on the HADC website's Forms and Information Page.
HCV Department Update:
HADC Now Offers Online Briefings

To better serve our Housing Choice Voucher (HCV) Program applicants and participants, HADC now offers Online Briefings. Briefings are mandatory informational sessions that applicants and participants attend to receive important information they need to be successful on the HCV Program. Until now, Briefings were only offered in-person.

Online Briefings are now available for applicants in the intake process for the HCV Program, applicants in the intake process for the Project-Based Voucher (PBV) Program, and current HCV participants in the move/transfer process. Online Briefings will soon be available for landlords.