RSCD Hosts New Financial Coach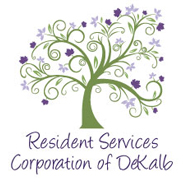 The HADC's nonprofit affiliate, Resident Services Corporation of DeKalb (RSCD), has been awarded placement for a full time Financial Coach to support HCV families to achieve their financial goals. Beginning in April 2015, the Coach will provide FREE financial coaching services to help participants who want to develop skills and behaviors to build a stronger financial future. Participants must have a stable income and be ready for the "next steps" in terms of accessing services. To access this valuable resource, please contact your FSS Coordinator or HCV Counselor for a referral.
Family Self-Sufficiency Program Successes
The Housing Authority is committed to helping HCV participants achieve more and improve their lives. Our Family Self-Sufficiency (FSS) Program allows low-income families the opportunity for education, job training, counseling and other forms of social service assistance to obtain skills necessary to achieve self-sufficiency while receiving housing assistance. The FSS Program is off to a great start in helping participants to focus on goals and overcome barriers so they can be successful. FSS Coordinators, Dacia Dickey and Virginia Mason have received letters of interest fromover 400 residents who expressed interest in participating in the program. Over 140 participants have already enrolled and completed one-on-one assessments to establish their goals.

Ms. Dickey and Ms. Mason are now targeting zero income HCV participants and are gearing up for another round of orientations.

Our FSS participants are focused and have already had small victories, such as:
Obtaining a driver's license (transportation barrier ...gone).
Purchasing a car (transportation barrier ...gone).
Obtaining employment after being out of work for several years (employment barrier ...gone).
Creating a savings plan and establishing checking and savings accounts.
If you are interested in participating in the FSS program, LINK HERE to complete the letter of interest and submit it the HADC.
Opening the HCV Waiting List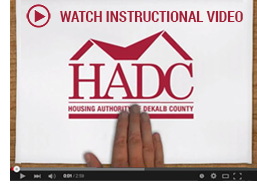 The Housing Authority of DeKalb County (HADC) will open both our Tenant-Based Housing Choice Voucher and Project-Based Voucher Waiting Lists for a pre-application period from April 28, 2015 through April 30, 2015.

Pre-applications will be accepted ONLINE ONLY at www.dekalbhousing.org. Paper applications will not be available nor accepted at any HADC office or property.

Following the closing of the Waiting List pre-application period, households will be chosen for each of the Tenant-Based and Project-Based Waiting Lists through the use of a computerized, random selection process known as a lottery. This method gives all households an equal chance of being selected regardless of when they apply during the Waiting List Opening.

For more information about the Waiting List Opening, an Instructional Video and Frequently Asked Questions are available on the HADC website. A list of Internet Access Sites is also available on our website.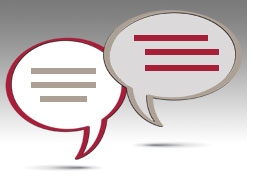 HADC is looking for feedback from our Housing Choice Voucher Program Tenants. We are looking to develop quarterly Tenant roundtable meetings so we can see what we need to improve on. If any Tenant is interested in being part of the inaugural round table, please contact Kentrye Cornelious. We look forward to hearing from you!
Homebuyers Assistance Available Now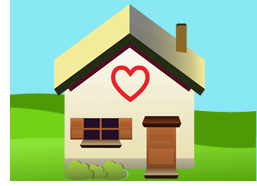 Are you interested in owning your own home? Look no further! The HADC affiliate, Housing Development Corporation of DeKalb County (HDC), has numerous houses that are perfect for you call home. Located throughout Stone Mountain, our homes have spacious living rooms, modernized kitchens, updated bathrooms, new HVAC units, and brand new energy star appliances.

Up to $25,000 in Homebuyer Assistance is available towards the purchase of each home. Funding for the houses has been provided by the DeKalb County Neighborhood Stabilization Program (NSP), a grant program of the U.S. Housing and Urban Development (HUD). The NSP program requires the buyer occupy the home. The gross household income MUST be at or below 50% AMI based on household (HH) size.

Homes will be available for sale through early Summer 2015. Homes will be priced to sell, so don't delay in contacting us for additional information on each home and to see if you qualify.

LINK HERE to view homes available for sale and contact us.
Changes to the Debit Card Program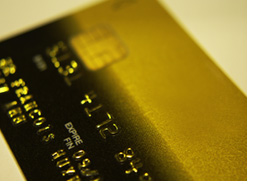 JP Morgan Chase currently operates our Housing Choice Voucher Debit Card Program. HADC has been advised that JP Morgan will no longer continue the program after July 31, 2015. HADC is actively seeking a new vendor for this service and will provide updates over the next two months. All funds that remain on the JP Morgan Chase Debit card after July 31, 2015 will still be available to the card holder. More updates on these changes will be coming out over the next several months.
"What Home Means to Me" Poster Contest

DEADLINE FOR SUBMISSIONS is April 21, 2015.

– Sponsored by NAHRO,SERC-NAHRO, and GAHRA

All Youth (K-12) are encouraged to enter. Winning posters will be featured in the 2016 NAHRO "What Home Means to Me" calendar, and artists will be provided with a cash prize.

Submissions must include a completed application and narrative form. LINK HERE for more information.

Office closings:

Memorial Day Monday, May 25, 2015