Homeownership Voucher Program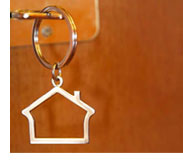 HADC's Homeownership Voucher Program provides assistance that allows low-income families to purchase a home they would otherwise not be able to.

About the program:
HADC's Homeownership Voucher Program offers a mortgage subsidy to households that currently receive Housing Choice Voucher (HCV) Rental Assistance.
Subsidy factors are the same as the rental program with expenses being an additional consideration for homeownership.
The mortgage assistance payment is paid directly to the lender or loan servicing company.
Initial eligibility requirements for Participants include:
Must be enrolled in the Family Self-Sufficiency Program
All household members must be in good standing with HADC and the landlord
Have been employed for two or more years with the same employer and have an annual earned income of at least $25,000, excluding welfare assistance or unemployment
Disabled or Elderly households are exempt from the employment requirement
The monthly minimum Federal amount is $733 for an eligible disabled individual.
Elderly, age 62 or older, must meet the income criteria of $25,000 annually
Eligible disabled individuals must meet the minimum amount of $733 monthly.
Must be first-time homebuyers (or have not owned a home in the last three years)
Credit score must be at least 640
Bankruptcies must be discharged for at least one year for Chapter 13 and three years for Chapter 7.
Have saved $1,500, held in a bank account in your name
Savings cannot be a gift or a loan. The applicant(s) must have saved the money over a period of time and apply it as a down payment or toward closing costs associated with the home purchase.
Homeownership Participants must:
Sign a Contract of Participation
Complete up to six homeownership readiness classes, excluding financial coaching
Utilize one of HADC's approved Agents, lenders and banks
Complete HUD approve pre-purchase and post-purchase counseling
Purchase a home in DeKalb County
Additional requirements may apply. For information, please email homeownership@dekalbhousing.org
Family Needs Assessment Survey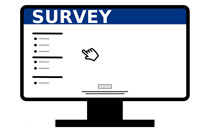 A family needs assessment survey will be emailed to all participants in September. The intent of the survey is to find out what our families need so that we can work to provide or partner with service providers who can meet the needs of the families and individuals we serve.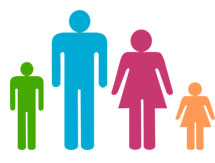 The Housing Authority has partnered with New Beginnings Today to provide services to our families. New Beginnings Today provides the following services: Counseling/Therapy Program (behavior health assessment, psychological & psychiatric evaluations by licensed psychologist and psychiatrist, individual treatment plans), Anger Management Programs, Impulse Control Program, Life/Social Skills Support, Parenting Skills Support, and Case Management Support. If anyone in your household is in need of these services, please contact your case worker and request that they refer you to New Beginnings Today.
Financial Coaching Available to HCV Participants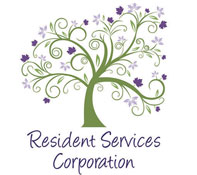 HADC's affiliate, Resident Services Corporation, offers HCV participants hands-on financial coaching and education to help you set and achieve specific and attainable goals to build a stronger financial future. Our Financial Coach provides FREE coaching services to help you achieve your goals, including building credit, reducing debt, budgeting and spending plans, and asset building. Participants must have a stable income and be ready for the next steps.

Financial coaching offers you the opportunity to:
Work one-on-one with a Financial Coach
Identify ways to make your money work harder and smarter.
Reduce the stress and anxiety of money management
To access this valuable resource, please LINK HERE to complete your Statement of Interest.