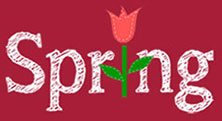 5 Fun Facts About Spring
1. On the first day of spring, a person at the North Pole would see the sun skimming across the horizon, beginning six months of uninterrupted daylight. A person at the South Pole would see the sun skimming across the horizon, signaling the start of six months of darkness.
2. The first day of spring is called the vernal equinox. The term vernal is Latin for "spring" and equinox is Latin for "equal night.
3. While December is the most popular time to get engaged, late spring (June) and fall (September) are the most popular months to get married.
4. During spring, birds are more vocal as they sing to attract mates and warn away rivals.
5. Children actually grow faster in the spring than during other times of the year.
LINK HERE for more Fun Facts About Spring!
Source: www.factretriever.com
Connect to Your Community With RSC
Follow Resident Services on Facebook for a source of motivation to keep you on your path to self-sufficiency. Keep informed about resources and upcoming events such as job fairs, employment training, and community resources.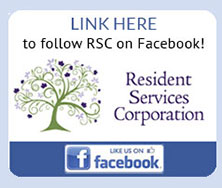 Link here
for a complete list of HCV Program Contacts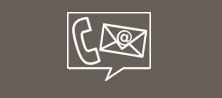 Policy Update:
Small Area Fair Market Rents (SAFMRs)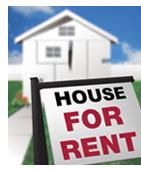 In accordance with the Department of Housing and Urban Development (HUD) regulations, the Housing Authority of DeKalb County (HADC) implemented Small Area Fair Market Rents (SAFMRs) on April 1, 2018. SAFMRs are fair market rents (FMRs) established at the ZIP code-area level and replace the 50th percentile FMRs previously required by HUD. SAFMRs are intended to provide families receiving Housing Choice Voucher (HCV) Program assistance with access to low-poverty areas by providing rental assistance at a level that makes the higher rents in such areas affordable for them.

HADC is required to utilize SAFMRs to establish its Payment Standards. Payment Standards are used to calculate the maximum amount of Housing Assistance Payment the Housing Authority can pay on behalf of a family. HADC has developed a Tenant Rent Estimator to help families estimate how much rent can be approved for each zip code and bedroom size. The following documents are available on the HADC website: HADC 2018 Tenant Rent Estimator, HADC 2018 Payment Standards, and a listing of HADC Jurisdictions.

Please direct any questions you may have regarding SAFMRs to Katherine Cole at katherine.cole@dekalbhousing.org or Sabrina Lockhart at sabrina.lockhart@dekalbhousing.org.
Success Lives Here:
Willie Alfreida McCoy Capers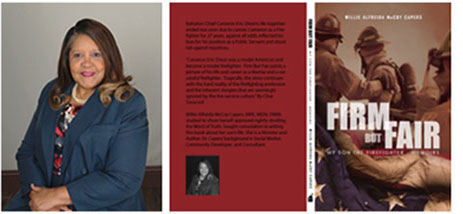 Willie Alfreida McCoy Capers published her first book in October 2017, titled, Firm but Fair: My son the Firefighter – Memoirs. About the book, Ms. Capers states that, "My son died October 2, 2014 of cancer. He was a Battalion Chief with the City of Atlanta. He died before having any grandchildren. I wrote a book about him because my memory seemed bad after a brain aneurysm a year after his death. I am healing and needed to make sure that I could have something to keep his grandchildren knowledgeable about him. I completed and published the book … as the third-year memorial of his life and transition. READ MORE >
RSC Scholarship Program
In order to encourage academic excellence and community responsibility, Resident Services Corporation (RSC) has implemented a scholarship program for both traditional students (high school seniors who are preparing to enter college) and non-traditional students (degree-seeking adults who wish to attend or are currently attending college). RSC may award up to four (4) scholarships to deserving individuals currently receiving Housing Choice Voucher rental assistance from the Housing Authority of DeKalb County (HADC). RSC will be awarding two $2,500 scholarships for both traditional and nontraditional students receiving rental assistance through Housing Authority of DeKalb County's Housing Choice Voucher Program. Applications are due to RSC by April 20, 2018. Eligibility and requirements are outlined on the application. Link here to download RSC's 2018 Scholarship Application.
Section 3 Trades Employment Opportunity
Empire Corporation of Tennessee, Inc. has contracted to renovate Retreat at Spring Hill, Stone Mountain, GA. Empire Corp has Section 3 opportunities through employment with trade specific subcontractors. In accordance with Section 3, these jobs are targeted to residents of Public Housing, Low and Very-Low Income persons who live in the Atlanta metropolitan area where the project is located. Section 3 residents must demonstrate that they meet the qualifications for new employment opportunities and have the ability to perform successfully under the terms and conditions of the proposed contract.
Trade Specific Job Opportunities:

General Labor
Cleaning
Framing and Drywall Installation
Flooring Installation
Painting
Electrical Work
Plumbing Work
Please bring resume and job application information to the Construction Trailer on the Job Site, located at Retreat at Spring Hill, 4947 Spring Hill Bend, Stone Mountain, GA 30083. Link here to download flyer.
Spotlight on Fair Housing
April is Fair Housing month, and this year the Department of Housing and Urban Development (HUD) will celebrate the 50th anniversary of the Fair Housing Act. The Fair Housing Act prohibits discrimination in the sale, rental and financing of housing based on seven protected classes: color, race, national origin, religion, sex, disability, and familial status. According to HUD, over 8,000 fair housing-related complaints were received last year.

Under the Fair Housing act, it is illegal to: READ MORE >