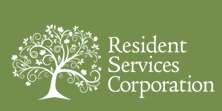 How can we help?
Our programs help educate and build soft skills for participants to become more self-reliant and lessen their dependence on governmental assistance.
Services to Help with What You Need Most
HADC affiliate, Resident Services Corporation, partners with a variety of partners who can work with your family to achieve your goals. Through these services and programs, we can help you:
Increase Your Earning Power
Find employment, start a business or advance in a job. Learn about career opportunities, training programs, workshops and classes.
Achieve Economic Independence
Build wealth and decrease your reliance on subsidy. Learn about what it takes to own a home, prepare a budget, increase financial literacy, increase savings AND MORE.
Improve Academic Achievement
Engage in programs for both youth and adults to help you advance your education. Learn about financial aid, scholarships, GED, youth programs AND MORE.
Enhance Your Quality of Life
Access resources to remain compliant with the HCV Program or access other supportive services. Gain assistance with understanding your lease, reduce barriers or access other supportive services.
Contact a member of the Resident Services Special Programs team to register for the next informational session. Link here to email Resident Services at FSS@dekalbhousing.org.