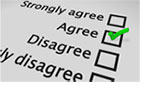 Thank you to all of our Property Owners who participated in the Customer Service Survey. This vital information will help us continue to improve the level of service that we provide to our Owners.
Are your tenants having difficulty paying their rent on time due to lack of employment, poor financial budgeting or family related issues?  If so, HADC has some services that we can offer to clients including Temporary Employment, Financial Coaching and Family Counseling.

Employment Services Available to HCV Participants

Through our partnership with First Step Staffing and Benefits, HADC participants can attend an orientation at HADC and be hired on the spot.  If you have a client who has been searching for a job, please have them email FSS@Dekalbhousing.org.  See below for more information.

An orientation will be held in the HADC Training Room at 750 Commerce Drive on Nov. 1st at 1:00 p.m. for those ready to work and change their lives for the better. There will be 12 slots open during each orientation with HADC voucher holders having priority in regards to job placement.

HADC voucher holders:
Will be able to begin working as quickly as the following day
Must pass a drug test
Must provide two forms of identification
(valid ID and social security card preferred)
Must bring current resume
To register, HCV participants may email FSS@Dekalbhousing.org with their full name and desired orientation date. Space is limited, so register today!

Financial Coaching Available to HCV Participants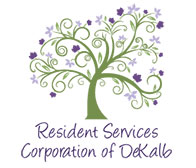 HADC's affiliate, Resident Services Corporation, offers HCV participants hands-on financial coaching and education to help you build a stronger financial future. Our Financial Coach provides FREE coaching services to help them achieve their financial goals, including building credit, reducing debt, budgeting/spending plans, and asset building. Financial coaching participants should have a stable income and be ready for the next steps.

Financial coaching offers you the opportunity to:
Work one-on-one with a Financial Coach
Identify ways to make your money work harder and smarter.
Reduce the stress and anxiety of money management
To access this valuable resource, participants can email the Financial Coach at financialcoach@residentservicescorp.org or call 404-270-2593 to discuss financial goals.

Counseling Services Available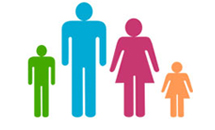 The Housing Authority has partnered with New Beginnings Today to provide the following services to our families: Counseling/Therapy Program (behavior health assessment, psychological & psychiatric evaluations by licensed psychologist and psychiatrist, individual treatment plans), Anger Management Programs, Impulse Control Program, Life/Social Skills Support, Parenting Skills Support, and Case Management Support. HCV households in need of services can contact their case worker to request a referral to New Beginnings Today.

If any of the families that are residing in your properties could benefit from any of these services, please direct them to the newsletters for more information on how to participate.
The Housing Authority has purchased a new rent reasonableness system and is in the process of analyzing the information prior to rolling it out to all property owners. The new system that we will be using is www.gosection8.com.  We will be requesting that our property owners use it to list their properties.  More information will be provided over the next couple of months.
Updates For Owner Documents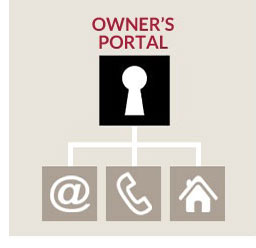 In order to ensure receipt of all correspondences from the Housing Authority of DeKalb County (HADC), including your 2016 1099 tax documentation, all property owners are encouraged to visit the Owner Portal to review their information on file. Changes to any of the following must be submitted to the HADC:
Ownership/management changes
Mailing address
Bank account (cannot be updated via the portal)
Contact person
Phone number
The HADC Owner Portal provides options for owners to correct and update any outdated contact information. Registered owners and managers may access the form through our Owner Portal. Link here to access Owner Portal Registration Instructions. You may also link here to download the Owner Change of Key Contact Information Form. Completed forms may be emailed to HAPISSUES@dekalbhousing.org or faxed to (404) 270-2643 attention Kea'Mesha Harden.