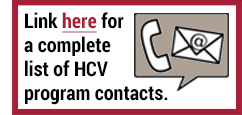 Notice: Office Hours Have Changed


The Housing Authority of DeKalb County lobby is now closed on Fridays. Call center hours are 8 a.m. to 12 p.m. on Fridays. The lobby will remain open Monday through Thursday from 8 a.m. to 4 p.m.



Additional Ways to Connect:


Email:
Request for Tenancy Approval (RTA) submissions: rtasubmissions@dekalbhousing.org.
Inspection Department: inspections@dekalbhousing.org.
Lease and Contract submissions: contracts@dekalbhousing.org.
Fax: 404-270-2643
Dropbox: Located outside of the lobby.
Rent Increases


This article outlines how to request a rent increase, the rent increase approval and denial processes, and when rent increases take effect.

Complete a Rent Increase Request Form. This form was recently updated. Please use this new form going forward.
Changes to utility responsibilities can be requested by submitting a Change of Utilities. Only use this form if you want to change utility responsibilities.
All rent increase requests must be made using a Rent Increase Request Form.
Rent Increase Approval/Denial
Rent Increase Request Form is reviewed for completion.
A Rent Reasonableness test is conducted to determine if the requested rent is reasonable in comparison to similar, unassisted units in the area. The Rent Reasonableness study is conducted within 14 days from receipt of the completed Rent Increase Request Form.
If the requested rent is not reasonable, a counter-offer is made to the landlord. The landlord has the option to accept the offer, and must notify HADC of their decision in writing.
Additional reasons rent increase requests may be denied include if a rent increase took place within the past 12 months, and if the tenant is moving.
Rent Increase Effective Dates
If approved, rent increases will take effect the latter of 30 days following HADC's approval OR the requested effective date.

Feel free to email rentincreases@dekalbhousing.org with questions.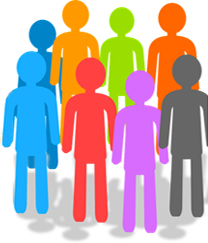 Engage with HADC leaders as a Landlord Advisory Board (LAB) Member


Seats are available on the Landlord Advisory Board for the Housing Authority of DeKalb County (HADC). If interested or for more information, please email Katherine Cole at katherine.cole@dekalbhousing.org.


What is the LAB?
A board made up of landlords who reflect and represent the landlords who partner with HADC.

When does the LAB meet?
The Board meets quarterly (once every 3 months).

What does the LAB do?
LAB is a great way for landlords to engage with HADC leaders, stay informed, and provide suggestions.
Energy-Saving Tips!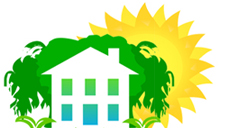 Unit energy costs can depend largely on the habits of tenants; however, there are things landlords can do to help. With these tips, you can help your tenants lower their energy costs while making a positive impact on the environment. Here are some tips from Energy.gov's Energy Savers Guide that can help:


Install a programmable thermostat to manage heating and cooling systems efficiently.
Look for the ENERGY STAR® label on light bulbs, home appliances, electronics, and other products.
Check the insulation in your attic, exterior and basement walls, ceilings, floors, and crawl spaces.
Check for air leaks around your walls, ceilings, windows, doors, light and plumbing fixtures, switches, and electrical outlets.
Check for open fireplace dampers.
Make sure your appliances and heating and cooling systems are properly maintained. Check your owner's manuals for the recommended maintenance.
Study your family's lighting needs and look for ways to use controls – like sensors, dimmers, or timers – to reduce lighting use.

Visit Energy.gov to download the complete Energy Savers Guide with more information on insulation and sealing air leaks, and more tips on saving money and energy.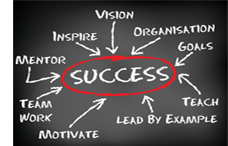 A Place to Share Your Success


Do you have a Housing Choice Voucher (HCV) Program success story that you would like to share with us? If so, we want to learn more! We may use your story in Housing Authority of DeKalb County (HADC) publications, testimonials, or for follow-up stories. We may also include your story as an article in Landlord Lines!

Examples of Success
Positive experience you had (or are having) with the HCV Program, HCV Program Participants (your tenants), and/or HADC staff.
Tips that have helped improve your overall as an HCV landlord.
Creative things you tried that worked.
Please do not include the unit address or names of tenants with your submission.



Forum of Support


Your success stories can help other HCV landlords and the HCV Program! To submit your story or request more information, please email Katherine Cole at katherine.cole@dekalbhousing.org.
List Your Properties Here!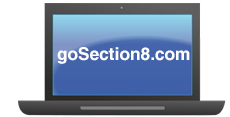 The Housing Authority of DeKalb County is now encouraging all our landlords to list their properties on the listing service, www.gosection8.com. This site is intended to provide better service to both our landlords and families.