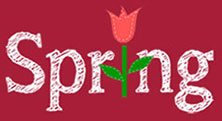 5 Fun Facts About Spring
1. On the first day of spring, a person at the North Pole would see the sun skimming across the horizon, beginning six months of uninterrupted daylight. A person at the South Pole would see the sun skimming across the horizon, signaling the start of six months of darkness.
2. The first day of spring is called the vernal equinox. The term vernal is Latin for "spring" and equinox is Latin for "equal night.
3. While December is the most popular time to get engaged, late spring (June) and fall (September) are the most popular months to get married.
4. During spring, birds are more vocal as they sing to attract mates and warn away rivals.
5. Children actually grow faster in the spring than during other times of the year.
LINK HERE for more Fun Facts About Spring!
Source: www.factretriever.com
Go Section 8
List Your
Properties Here!
The Housing Authority of DeKalb County is now encouraging all our landlords to list their properties on the listing service, www.gosection8.com. This site is intended to provide better service to both our landlords and families.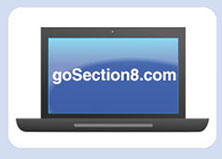 Link here
for a complete list of HCV Program Contacts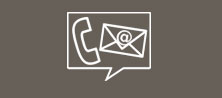 Policy Update:
Small Area Fair Market Rents (SAFMRs)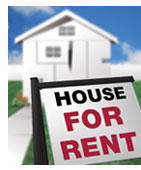 In accordance with the Department of Housing and Urban Development (HUD) regulations, the Housing Authority of DeKalb County (HADC) implemented Small Area Fair Market Rents (SAFMRs) on April 1, 2018. SAFMRs are fair market rents (FMRs) established at the ZIP code-area level and replace the 50th percentile FMRs previously required by HUD. SAFMRs are intended to provide families receiving Housing Choice Voucher (HCV) Program assistance with access to low-poverty areas by providing rental assistance at a level that makes the higher rents in such areas affordable for them.

HADC is required to utilize SAFMRs to establish its Payment Standards. Payment Standards are used to calculate the maximum amount of Housing Assistance Payment the Housing Authority can pay on behalf of the family. HADC has developed a Tenant Rent Estimator to help families estimate how much rent can be approved for each zip code and bedroom size. The following documents are available on the HADC website: HADC 2018 Tenant Rent Estimator, HADC 2018 Payment Standards, and a listing of HADC Jurisdictions.

Please direct any questions you may have regarding SAFMRs to Katherine Cole at katherine.cole@dekalbhousing.org or Sabrina Lockhart at sabrina.lockhart@dekalbhousing.org.
Owner 2 Owner:
A Place to Share Your Success
Do you have a Housing Choice Voucher (HCV) Program success story that you would like to share with us? If so, we want to learn more! We may use your story in Housing Authority of DeKalb County (HADC) publications, testimonials, or for follow-up stories. We may also include your story as an article in Landlord Lines!

Examples of Success: Forum of Support:
Your success stories can help other HCV landlords and the HCV Program! To submit your story or request more information, please email Katherine Cole at katherine.cole@dekalbhousing.org.
Everyday Tips to Reduce, Reuse, and Recycle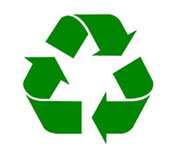 On April 22, millions of Americans and people all over the world will celebrate Earth Day with classroom activities, community projects, and volunteerism. Earth Day provides an opportunity to reflect on how everyday actions can impact the planet either positively or negatively. Below are tips from the Environmental Protection Agency to help reduce and reuse, some benefits of recycling, and information about how to recycle in DeKalb County. READ MORE >
Break it Down:
The HCV Program Move Process
Six steps outline the process for participants to move with continued assistance on the Housing Choice Voucher Program. This information may be helpful for navigating the move/unit approval process and avoiding delays. READ MORE >
Spotlight on Fair Housing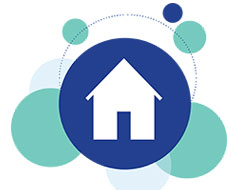 April is Fair Housing month, and this year the Department of Housing and Urban Development (HUD) will celebrate the 50th anniversary of the Fair Housing Act. The Fair Housing Act prohibits discrimination in the sale, rental and financing of housing based on seven protected classes: color, race, national origin, religion, sex, disability, and familial status. According to HUD, over 8,000 fair housing- related complaints were received last year.

The Fair Housing act also requires housing providers to make reasonable accommodations for persons with disabilities. A reasonable accommodation is a change in rules, policies, practices, or services so that a person with a disability will have an equal opportunity to use and enjoy a dwelling unit or common space. A housing provider should do everything they can to assist, but they are not required to make changes that would fundamentally alter the program or create an undue financial and administrative burden. Reasonable accommodations may be necessary at all stages of the leasing process, including application, tenancy, or to prevent eviction. More information can be found regarding fair housing at www.hud.gov/fairhousing.