Encouraging Academics through Scholarships
In order to encourage academic excellence and community responsibility, the Housing Authority of DeKalb County (HADC) and it's affiliate, Resident Services Corporation awarded two $2,500 scholarshlips to two nontraditional students currently receivig rental assistance from HADC.
The Agency has implemented a scholarship program for both traditional students preparing to enter college and nontraditional students who wish to attend or are currently attending college. Scholarships may be awarded to deserving individuals currently receiving rental assistance from HADC.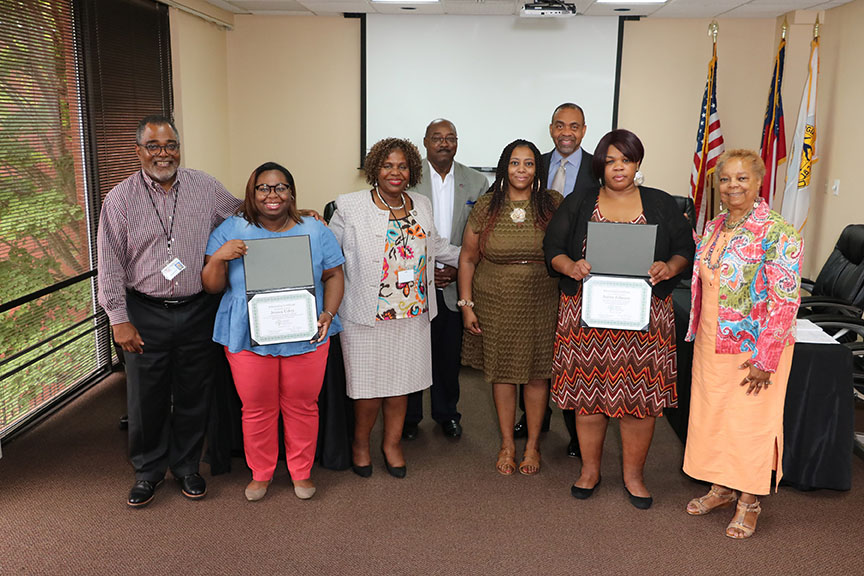 HADC's Board of Commissioners presented Certificates to Scholarship Recipients, Anitra Johnson and Jessica Ushry, at the August 31, 2018 Board Meeting.