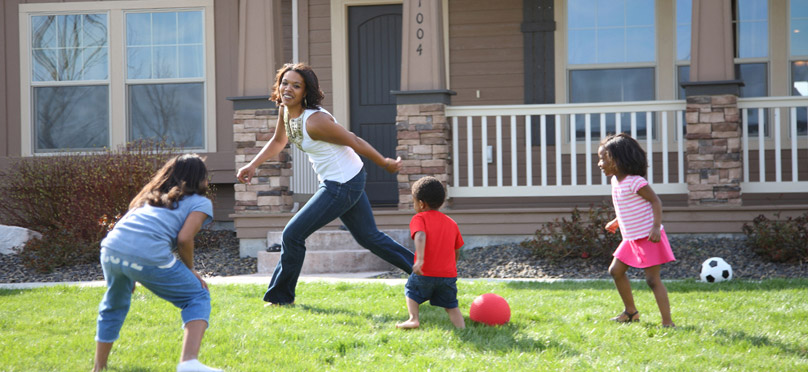 Annual Recertification FAQs
Annual Recertification FAQs
Please click on a question below to view the answer. For answers to more frequently asked questions about the Housing Choice Voucher Program, please link to specific topics from the Housing Choice Voucher FAQs menu.
Why are annual recertification necessary?
The Housing Authority of DeKalb County (HADC) is required by federal regulations to review each family's income and family size at least once a year. This is done to insure that the right amount of rent is being paid based on actual income and the home is the right size for the family.
What happens during the recertification?
The Housing Authority of DeKalb County (HADC) will mail a recertification package to your home to be completed and returned to the HADC within the specified time frame. Recertification packages may either be returned by US mail or dropped off at our central office location.
How do I qualify for a utility reimbursement?
Whether or not a family receives a utility reimbursement is determined by family income and the utilities for which the family is responsible. The tenant total payment (approximately 30% of a family's monthly adjusted income) includes the rent portion and utilities. If the tenant's rent amount is less than the utility allowance for the unit, the family will receive the difference in a utility reimbursement payment, which will be provided on a prepaid debit card. The utility allowance is based on the average cost of utilities, size of the unit, and the location of the unit. Allowances are not based on an individual family's actual energy consumption. Current Utility Allowances Schedules can be accessed via HADC website's Participant Forms and Information page.
What are my family obligations?
All participants are responsible for meeting their family obligations. Family obligations include, but are not limited to the following:
Report all money coming into the household, changes in family members, and related information as required.
Supply any information the Housing Authority or HUD determines to be necessary, including evidence of citizenship or eligible immigration status and information for use in a regularly scheduled reexamination or interim reexamination of family and its composition.
Allow the Housing Authority to inspect the unit at reasonable times and after reasonable notice.
Supply true and correct information.
Pay utility bills and maintain appliances that the owner does not provide under the lease.
May not engage in threatening, abusive, or violent behavior towards the Housing Authority of DeKalb County (HADC) personnel (physical or verbal).
May not breech an agreement to pay amounts owed to HADC or amounts paid to an owner by HADC on the family's behalf.
Give the HADC and the owner at least 30 days written notice of your intent to move.
Cannot sublet or lease any part of the assisted unit.
Cannot own or have any interest in the unit.
Cannot use illegal or controlled substances.
Cannot be involved in drug related violent criminal activities.
May not allow anyone who is not a member of your household to use your address to receive mail, register vehicles, etc.
Cannot violate the terms of the lease
Cannot have your utilities disconnected.
Cannot interfere with peaceful enjoyment of neighbors.
Maintain the interior and exterior of the unit (including front and back yards).
Can I complete my annual recertification online via the Participant Portal or using the RentCafé App?
HCV Intake Certification and Annual Recertification can be completed online via the HADC's Participant RentCafé Portal.
Instructions and Step by Step Guide for registering and signing into RentCafé can be accessed here.
For RentCafé Resources to register, sign-in, or complete an intake certification or annual recertification, please link to HADC's Participant Forms & Information webpage to access guides that can assist you.